Best Cosmetic Dentistry in Spring, TX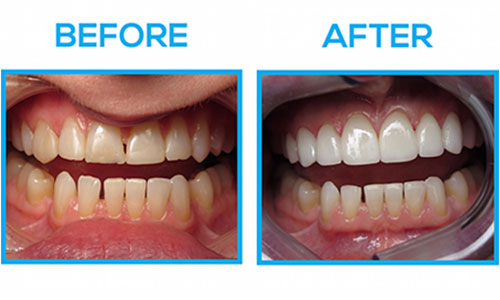 Your smile is one of your greatest assets. If you feel your smile simply doesn't look the way you'd like it to, you may want to consider cosmetic dentistry.
What is cosmetic dentistry? This can be anything done to correct imperfections in the appearance of the mouth. Anyone who is unhappy with their smile can have it fixed. The upper teeth show, usually, only when smiling, while the lower teeth remain hidden. This is reversed when talking, with the upper teeth remaining hidden while the lower teeth show. The color, alignment, spacing as well as regularity of the teeth are the characteristics that give the overall appearance. Any of these can be repaired to give a stunning look to the mouth.
We have the passion to create a smile that you desire and are proud to show off. Our cosmetic dental procedures include:
Bridges
If one or more teeth need to be replaced, then a bridge can be used to fill in the space. These dental restorations are designed to be anchored on the surrounding healthy teeth or dental implants. Bridges are an excellent solution to improve the appearance of the smile, restore normal functioning, and reduce the risk of dental complications that occur from missing teeth.
Bonding
Teeth that are chipped, fractured, decayed, or discolored can be treated quickly using a dental bonding treatment. This process involves the application of tooth-colored resign that bonds to the surface of the teeth. This treatment doesn't require pieces to be manufactured in a laboratory, which means that the treatment can be completed in a single visit. It is a cost-effective, easy way to improve the appearance of your smile with minimal treatments.
Crowns
Dental crowns serve multiple functions, such as improving the appearance and strengthening the structure of a tooth. A crown is designed to cover the outside portion of the tooth. Often, crowns are suggested when a large portion of the tooth was removed due to damage or tooth decay. The crown is custom-fit to your mouth and feels like the natural tooth.
Teeth Whitening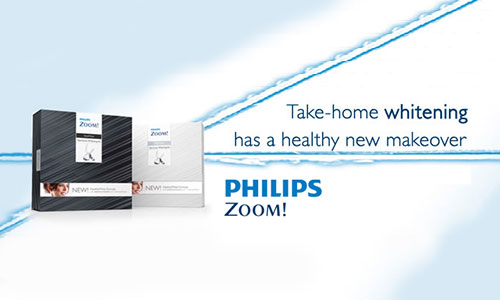 We provide whitening for life for our patients who keep regular appointments. The tray method involves having impressions taken from which laboratory fabricated custom vinyl trays are made. A carbamide peroxide gel is placed in these trays and the trays with gel are worn for about 30 minutes and up to 1 hour, depending on the percentage. The entire process takes 1 to 2 weeks of daily use. Three different strengths of gel may be used, however the higher the strength the greater the likelihood of reactions or tooth sensitivity. The tray method is recommended for badly stained teeth, such as tetracycline staining, and it may take several months of use to see significant color improvement. For maintenance of whitened teeth the trays should be used every several months.
Porcelain Veneers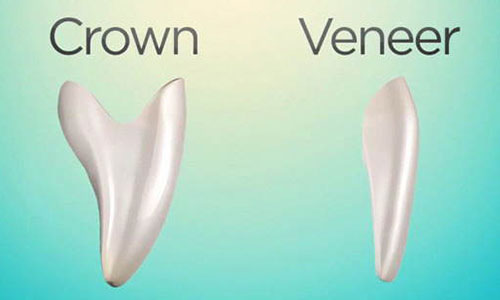 Veneers are a dental procedure in which a covering is placed over the outside (visible area) of the tooth. Veneers are usually only done to the part of the teeth that are visible when talking or smiling. The procedure can be direct or indirect.
The direct technique usually involves placing composite resin on the outside of the tooth using bonding. This method is usually referred to as bonding.
The indirect technique usually involves two appointments because the veneers will be fabricated at a dental laboratory. At the first appointment the teeth are prepared, impressions taken, and the teeth are given a temporary covering. In two to three weeks the veneers are back from the laboratory, the temporaries are removed and the veneers are bonded to the teeth. The laboratory fabricated veneers are usually made using porcelain or pressed ceramic, and are very aesthetic.
The advantage of veneers versus crowns is that much less tooth material is removed, and the procedure is generally less uncomfortable. Veneers are recommended for teeth that have large fillings or little tooth structure.
Invisalign – Spring, TX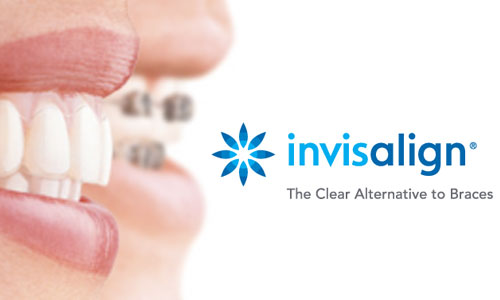 Invisalign straightens your teeth with a series of clear, virtually invisible custom-molded aligners. By using a series of clear, removable aligners, Invisalign straightens your teeth with results you'll notice sooner than you think. The course of treatment involves changing aligners approximately every two weeks, moving your teeth into straighter position step by step, until you have a more beautiful smile. And unlike braces, these clear aligners can be removed while you eat and brush your teeth as usual.
Orthodontics
You don't need to live with an imbalanced smile, especially since teeth can be straightened easily with Invisalign. The teeth will gently be moved into place with custom-molded aligners. These aligners are changed every two weeks through a series customized to create the perfect smile. You can choose traditional orthodontics, such as braces. Or, talk to our team about the clear aligners that can be removed to allow you to brush and eat as usual.
Let Us Make Over Your Smile!
The team at Tymes Square Dental wants to give you the best smile you've ever had, and wllow you to leave our office with a newfound confidence and resilience.
Do you:
Hesitate to show your teeth when you smile?
Fear that people don't know the real you because you shy away from laughing or speaking?
Want to increase your self-confidence?
Want to look your best in social or professional settings?
Want to reverse your dental imperfections and achieve a beautiful smile?
If the answer to any of these questions is "yes," get in touch with our team of smile experts today to begin the process of your smile makeover. Our team knows just how important your smile is, and we've incorporated the most cutting-edge and modern solutions to give you a bright, natural-looking smile that will last you for years and years.